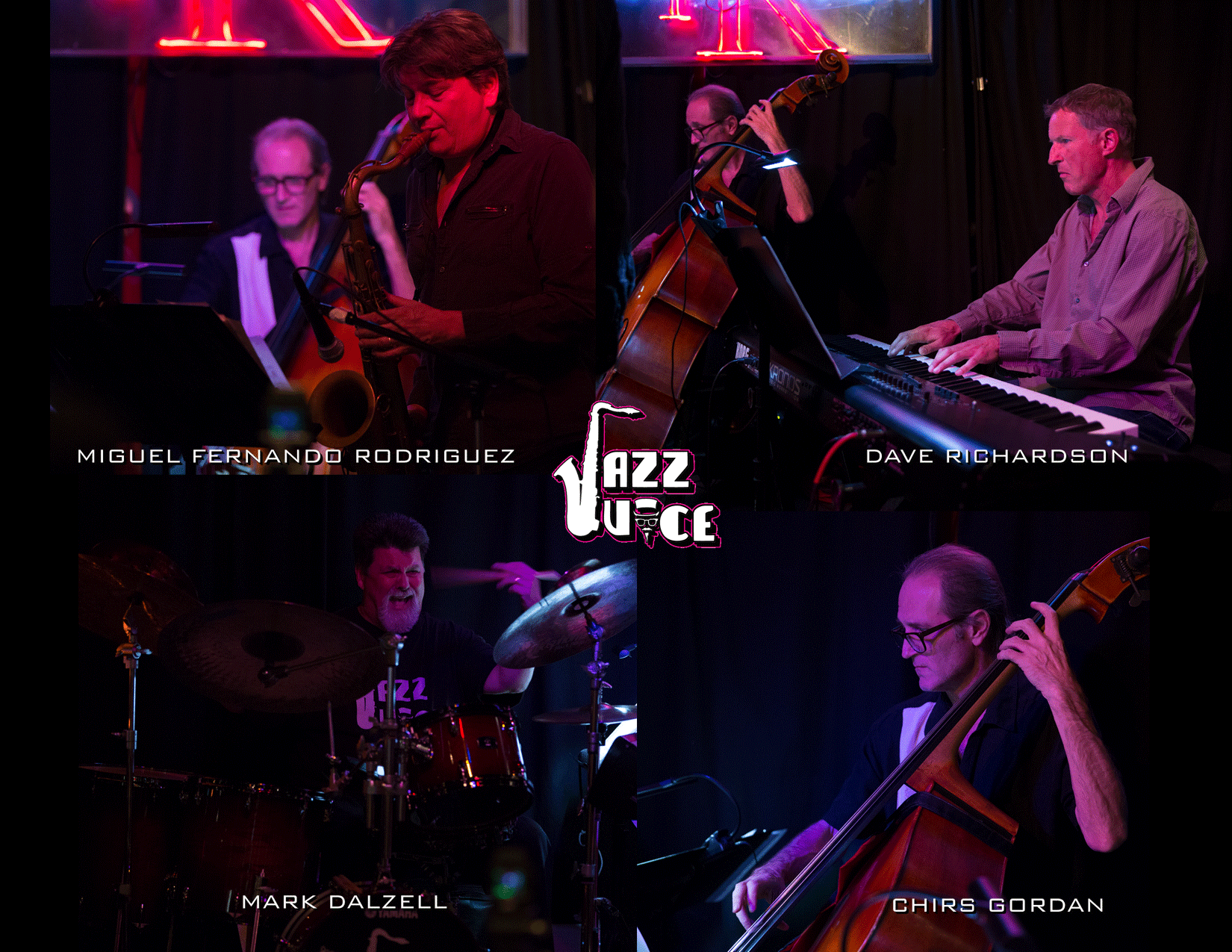 ++++++++++++++++++++++++++++++

Studio Recordings
+++++++++++++++++++++++++++++
African Skies | Black Nile | Midnight Voyage | Naima
Brazilian Suite | Caravan | El Nino | King Kong
Born To Be Blue | Friday Night At The Cadillac Club | Nothing Personal
Suspone | Not Ethiopia | Third Stone From The Sun
A Beleza Que Vem | Song For Bilbao | Speak No Evil | Syzygy
Bemsha Swing | Fast Track | Joyride
++++++++++++++++++++++++++++++++++++++++
"Live" at Tommy Rocker's / 7.3.2018'
A2 | 3rd Stone From The Sun | Armando's Rhumba
Bemsha Swing | Black Orpheus | Born To Be Blue
Dance Me Home | Intros | Not Ethiopia
Secret Champ | Sugar | Take The A Train
+++++++++++++++++++++++++++++++++++++++++

VIDEO
>
Originally from near Pittsburgh, PA, Dave Richardson has lived in Las Vegas for 23
years, working as a musical director, keyboardist, arranger, and session player. Dave
moved here after attending the University of Miami, where he earned his Bachelor's
degree in jazz performance, and his Master's degree in composition and arranging.
Since arriving in Las Vegas, he has performed with David Foster, Kenny Loggins,
Chaka Khan,Donna Summer, Ruben Studdard, Charice, Philip Bailey, Dan Hill, Jackie
Evancho, Latin recording artists Lorenzo Antonio and Sparx, jazz saxophonist Rick Margitza,
the Clint Holmes show, Mamma Mia, We Will Rock You, Hairspray, Phantom: The Las Vegas
Spectacular, The Producers, The Lion King, Surf! The Musical, and Rock of Ages.
He is also musical director, keyboardist, and one of the main songwriters
for Santa Fe & The Fat City Horns, a powerhouse 15-piece funk band.
Originally from Miami, Florida. Studied music at University of Miami earning Bachelor in Jazz Studies
and Masters in Arranging andComposition.Miguel has toured and performed with many
great Miami dance bands and pop acts of Cuban, Colombian, Dominican and Haitian styles
as well as playing Symphonic Pops and touring acts.Miguel was chief arranger for the Peter
Williams Orchestra during it's residency at Son Amar for 9 years in Mallorca Spain as well
as performing in the orchestra.

Since moving to Vegas in 2000, He has had a busy career performing, recording, and teaching music
in all styles. He has played in many of the pit orchestras of shows on The Strip, Philharmonic-associated
work at the Smith Center as well as freelance work of all types around town.

Originally from Long Island, New York, Chris has lived in Las Vegas since 1987.
Since then, he has languished in obscurity, backing up every hack, fraud, and amateur
to come through town.

Apart from occasional musical respites such as this project, Mr. Gordan has accomplished
absolutely nothing in his nearly 40 year career in music. He is currently considering
employment in the fast food industry, in order to have a steady gig.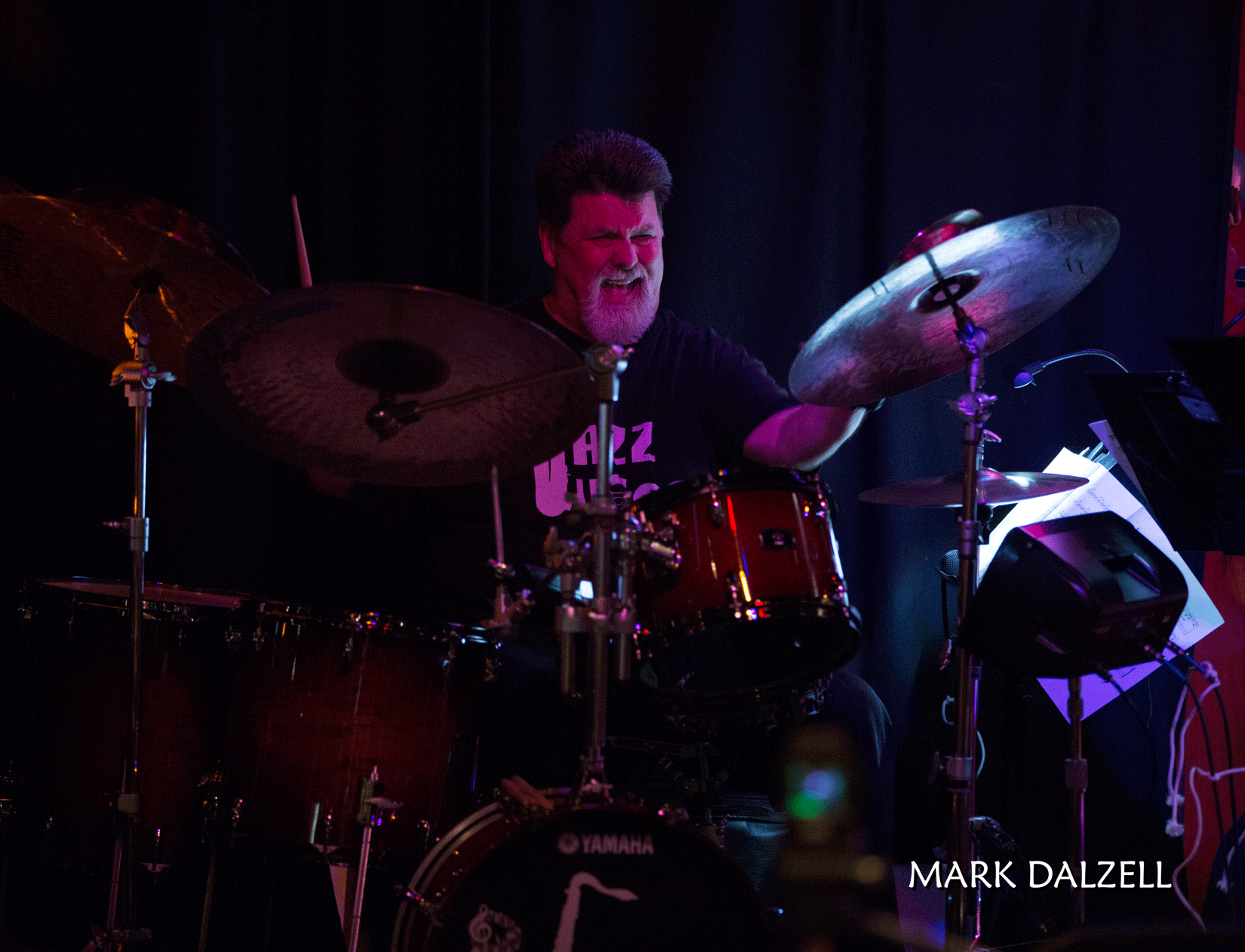 Originally from Washington D.C.
Currently, drummer for the Tournament Of Kings (since 98').
"American Superstars" at the Luxor & Flamingo Hotels,
"BeeHive" at the Luxor Hotel, "Enter The Night" at the Stardust Hotel,
"Worlds Greatest Circus Acts" at Circus/Circus Hotel,
"Comedy Caberet" at the Maxim Hotel and "Boylesque" at the Hollywood Hotel.
Little Anthony and The Original Imperials, Peaches & Herb, Thelma Houston,
The Coasters, The Platters, The Drifters, Bo Diddley, Peter Noone, Leslie Gore,
Motown legend Mary Wells, Tiny Tim, Tony Martin, Pete Barbutti, Jan Murray,
The Kim Sisters, The Kim Brothers, and the late Joe Williams.
For Bookings Call Mark Dalzell
702-682-3786
mark@markdalzell.com
www.markdalzell.com